Havana Vieja y Centro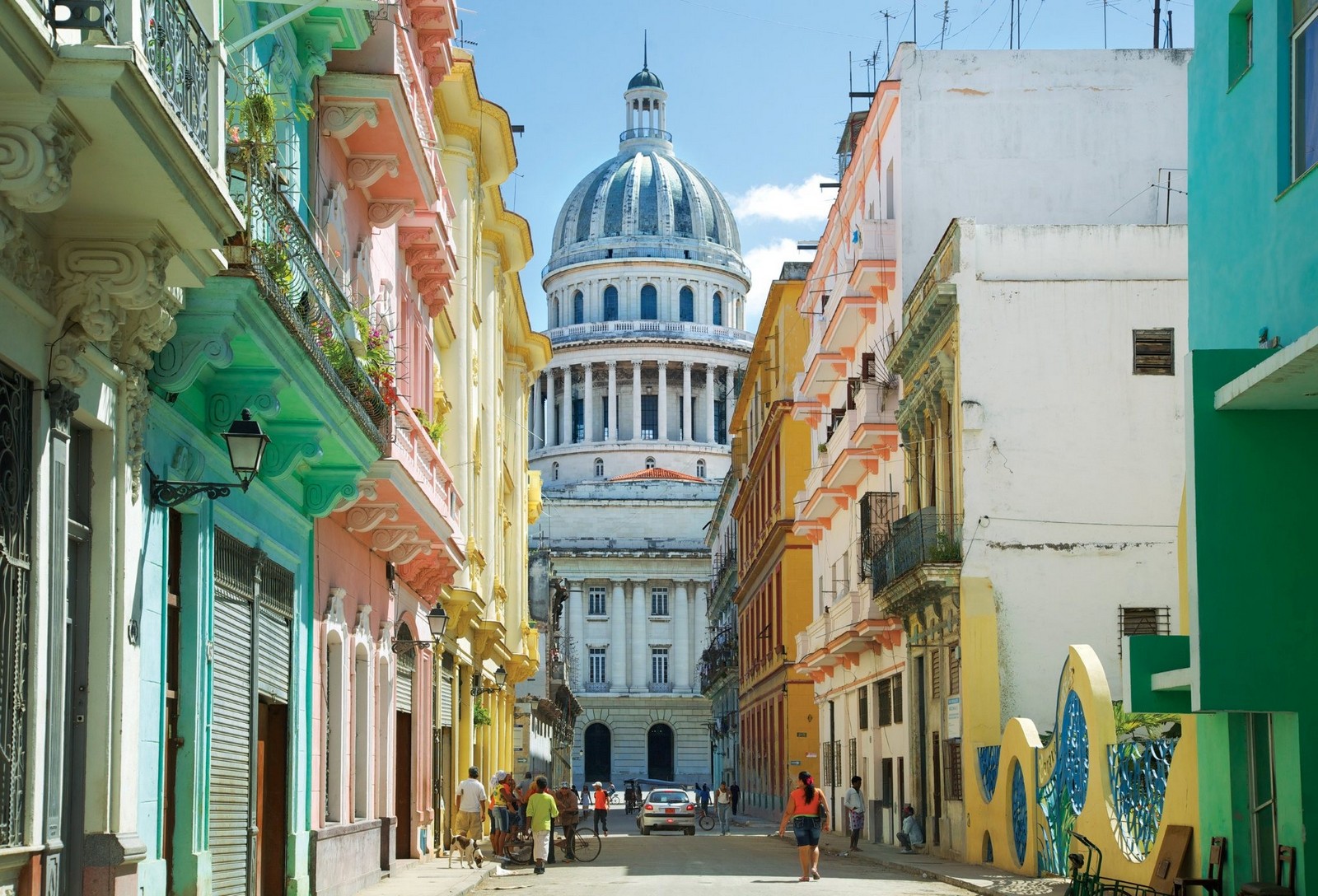 The most ancient quarter, Habana Vieja, was declared World's Heritage by Unesco in 1982 and, since then, a work of restoration of historical buildings has been going on; in spite of that, many buildings are in bad conditions and some of them risk to collapse. The most beautiful buildings are now hotels or museums but the quarter is packed with markets, churches, castles and revolutionary monuments to visit, starting from the Plaza de la catedràl, one of the most beautiful squares in town.
The Catedràl de S. Cristòbal dominates the square, home to a stall market during the weekend. Near the cathedral is the Castillo de la Real Fuerza, the most ancient colonial building in America. The wind-turner on the west tower of the castle is known as the Giraldilla, after Doña Inés de Bobadilla, waiting for her husband, explorer Hernando de Soto, who left for Florida in search of the fountain of eternal youth, without returning back to Cuba.
The Plaza de Armas, surrounded by palm trees, has been the centre of the Spanish power – and American afterwards – in Cuba for 400 years. There is a used-book market in the square and also the Palacio de los Capitanes Generales, one of the most beautiful buildings turned into a museum, is on the same square. The most famous street in Habana, the calle Obispo, starts from the Plaza de Armas to reach the Floridita, Hemingway's favorite bar; it is a pedestrian road with many bars and paladares.
Habana Centro was, before the Revolution, the red-light district of the Capital; here is the old Parliament (until 1959), the Capitolio Nacional, similar to the one in Washington. On the back you can find the cigar factory Partagas, one of the most ancient in Habana. Eventually, what about a walk along the Malecón, the street along the sea?! Mind you it is very long, so limit your walk to the part adjacent to the Paseo del Prado.