Things to know
Here are a few tips you should know before heading to Cuba.
CUBAN VISA

To enter the country as a tourist, you must comply to the following:
– be owner of a return flight ticket
– passport must have at least 6 months validity left
– you need a reservation for a hotel room or a licensed Casa Particular
– medical insurance
– be owner of a Tourist Card (Tarjeta Turistica)
The Tarjeta can be also bought at the Josè Martì Airport in la Habana on your arrival and also in other International Airports like Santiago, Camaguey, Cienfuegos, Holguin, Guantanamo, Ciego de Avila, Varadero, Cayo Coco and Cayo Largo.
If you do not comply with one of the other 4 requisites, please contact the nearest Cuban Embassy or Consulate.
If you come from Mexico and you're not a Mexican citizen, you will be required to show your Mexican Touristic Card. Visa is valid for 4 weeks and can be extended at any immigration office, showing your passport, Tarjeta Turistica and paying around 30 US$.
Passport stamp is not put by Cuban Customs on your passport, so if you want Cuban stamp on your passport, you have to expressly request to custom officer before leaving the country.
In case you booked a Casa Particular on HousesCuba.com, you can use the adress provided by us on the Tarjeta Turistica, being all our houses authorised by the Cuban Tourism Ministry.
When leaving Cuba, remember that all international flights are subject to 25 CUC airport tax to be payed locally cash in CUC; so remember to save 25 CUC for this purpouse.
Be aware that entry regulations may be different, depending on your nationality, so before leaving check the entry details at the Cuban Embassy in your country. Check also these links if you want to get informations about Business Visa:
Click here for a list of Cuban Embassies abroad and list of foreign Embassies in Cuba.
CUBAN CURRENCY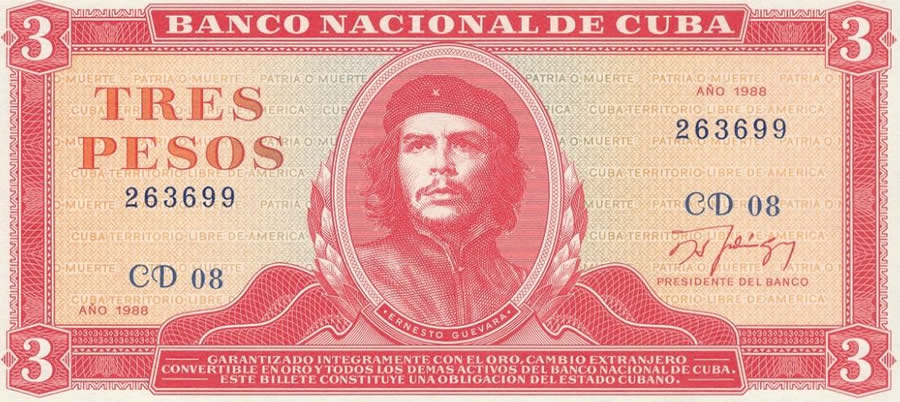 Cuba's official currency (for Cubans only) is the Cuban Peso; touristic services are very likely to be paid in EUR or US$.
MEDICAL INSURANCE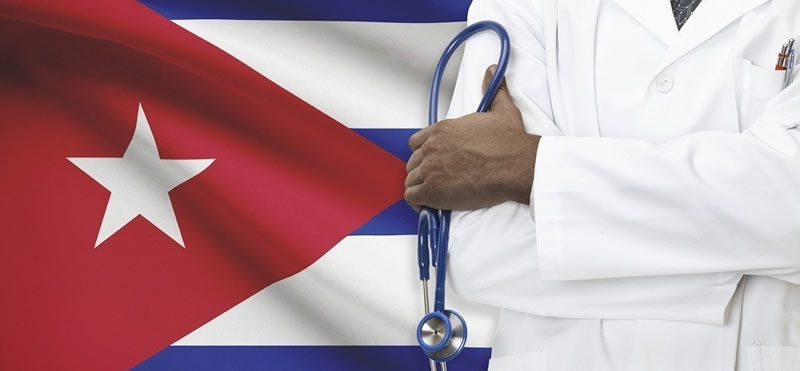 The Cuban government has ruled that, since the first of May 2008, all foreigners and Cubans living in other countries will be able to enter Cuba only if provided with a policy of travel insurance with medical coverage. Even foreigners who will take temporary residence in the Caribbean country must have a bill of this kind, according to a decree of the Executive Committee of the Council of Ministers published in the Official Journal. Diplomats and representatives of international organizations on official visit to the country are exempted.
NUISANCES

Cuba is one of the safest countries in the world and Habana is among the relatively safer cities of Central and South America. The country is ideal for traveling with children – Cubans care a lot about them – and there is almost nothing to fear at night, even if the roads look dark or almost deserted. Although many of the common crimes in all countries in Cuba are almost unknown, there are some "local" nuisances that you should know, to avoid unpleasant setbacks.
Casa Particular
The Casas Particular pay very high taxes to get their license, fixed monthly taxes, independent of the number of tourists who will host the house. In addition to obtaining the license, the house should provide minimum standards of cleanliness, size and security – needless to say that if they register a theft against tourists in a house with the license, it would be immediately withdrawn from the inflexible ministry officials.
In Cuba there are many illegal homes, renting one or more rooms without regular license issued by the Ministry of Tourism. Staying in one of these homes – apparently cheaper – will not satisfy the minimum requirements of cleanliness, size and – above all – security – requested by the Cuban State to holders of regular license. So extreme attention and caution must be paid in accepting a Casa from unknown people or perhaps by a taxi driver, since, staying in a non-authorized house, may lead to experience one of the risks cited.
Our houses are regular holders of Licencia de Arrendedor Inscripto, provided by the Cuban Ministry of Tourism;  once in Cuba is always preferable to request a reservation for your next stop to our Location Manager in Habana or at one of our corresponders in the city where you're staying. HousesCuba will give you the address, a reservation code – which is known only to the house you reserved – and the pictures of the exterior of the house and the owner, so be sure 100% to get in one of our homes .
Taxi
Like for casas, in Cuba there are many taxi drivers without a license. The fares are cheaper, but only apparently as – once in the car – the driver will do everything possible to bring the tourist in a home or a restaurant that will pay a bribe to the driver. Often then, the houses have no license (see above). In recent years, there were real scams against tourists, unaware, transported by the taxi driver at another house that is not that of the address provided to the driver. In other cases, at Habana, some illegal taxi driver wait with a sign written at the airport and copied from the sign of another – legitimate – taxi driver waiting, hoping that tourists will fall in the trap. HousesCuba will provide you with a booking code known only by the driver of the taxi booked for you, so be sure 100% to board the right  taxi.
Currency black market
As in Cuba 2 currencies are legal tender, the Peso Nacional (for Cuban to be spent only at run-state food markets) and the Peso Convertible (to be spent by tourists in hotels, taxis, homes, etc.). Often on the street some people might offer tourists to change the foreign currency (EUR or US$ or other) – with a very favorable exchange rate. This is a fraud, because the tourist is circumvented with the classic game of the roll of money in which the first external banknote is a Peso Convertible that contains only Pesos Nacional.
Cigars and Rum
Never buy cigars and rum from a street vendor. Besides the danger of having them confiscated at customs, when leaving the country, most likely it will be made out of bad alcohol or tobacco, if not harmful to health. Better then spend a few more pesos and ensure a genuine product.