Cienfuegos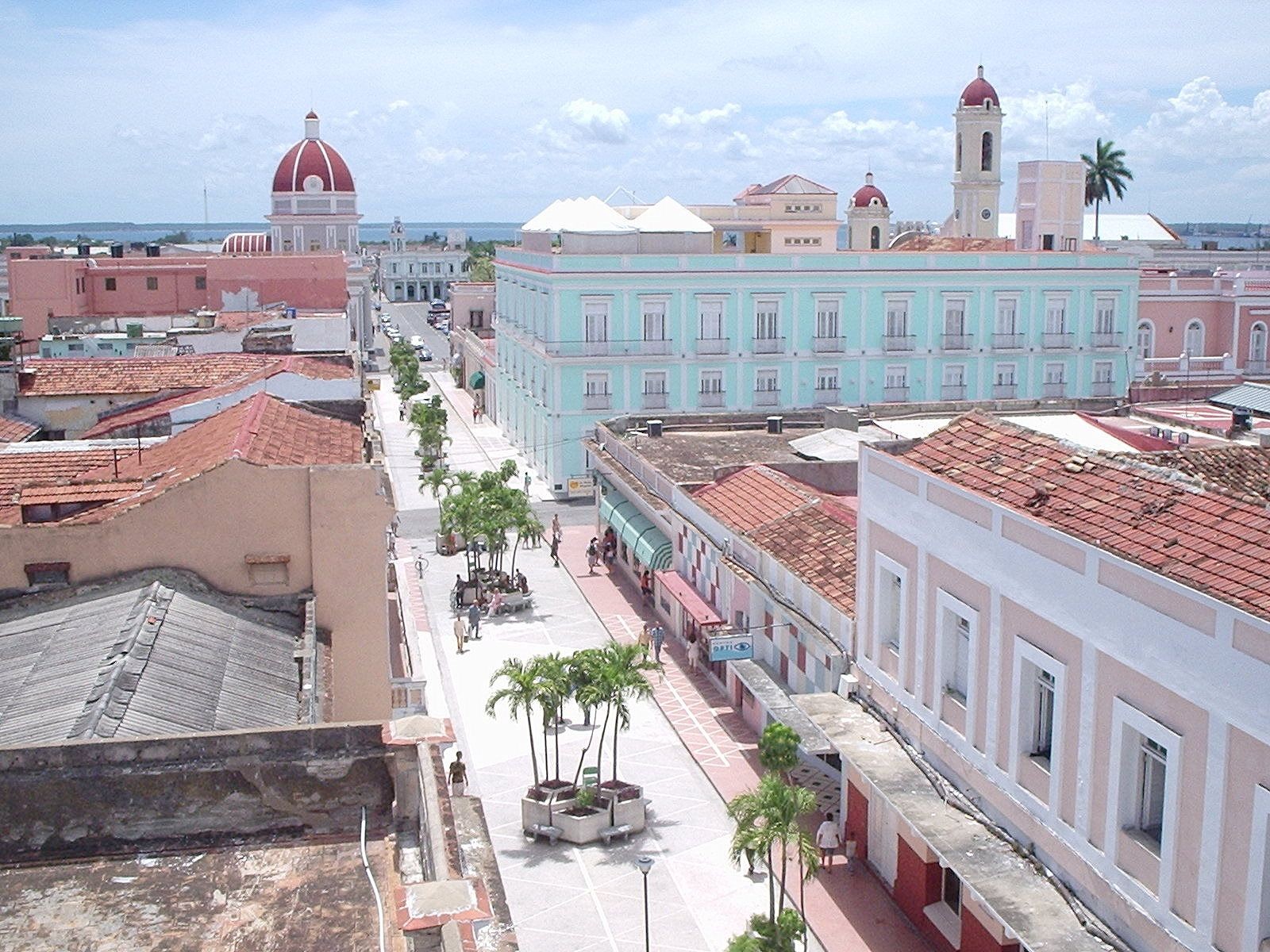 Cienfuegos, capital of Cienfuegos Province, is a city on the southern coast of Cuba.[4] It is located about 250 km (160 mi) from Havana and has a population of 150,000. The city is dubbed La Perla del Sur (Pearl of the South). Cienfuegos literally translates to "one hundred fires"—cien meaning "one hundred", fuegos meaning "fires".
Near the entrance to Cienfuegos Bay is Castillo de Jagua (full name: Castillo de Nuestra Señora de los Angeles de Jagua), a fortress erected in 1745 for protection against Caribbean pirates. Cienfuegos, one of the chief seaports of Cuba, is a center of the sugar trade as well as coffee and tobacco. While sugarcane is the chief crop, local farmers also grow coffee.
In 2005, UNESCO inscribed the Urban Historic Centre of Cienfuegos on the World Heritage List, citing Cienfuegos as the best extant example of early 19th century Spanish Enlightenment implementation in urban planning. The downtown area contains six buildings from 1819–50, 327 buildings from 1851–1900, and 1188 buildings from the 20th century. There is no other place in the Caribbean which contains such a remarkable cluster of Neoclassical structures.