General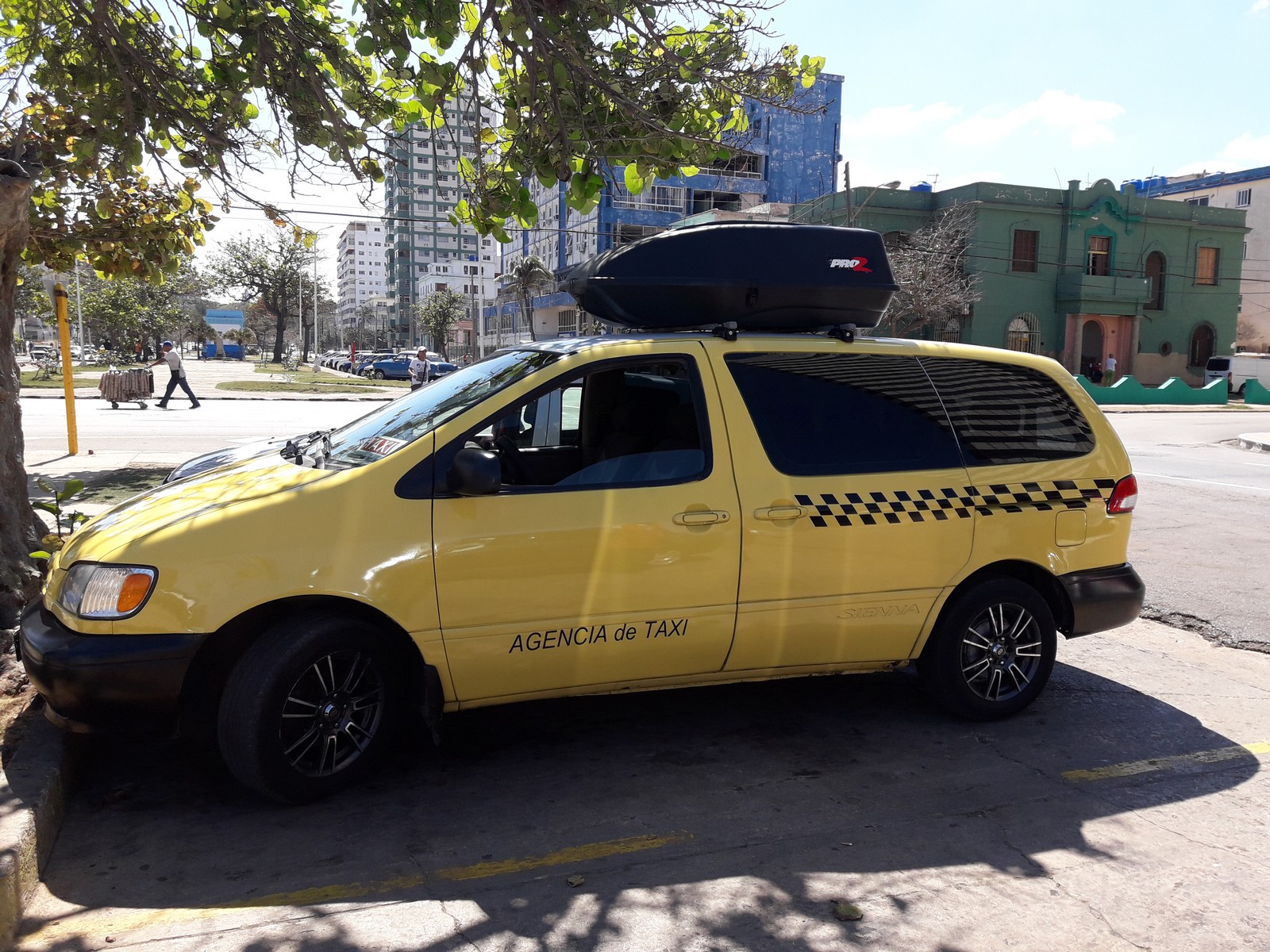 Collective Taxis are private taxi transfers that follow main routes of the bus services, the car will leave once all seats are completed so you will not pay for the whole cab, but just for your share of the journey price. Usually collective taxis – known as colectivos – operate from house or hotel where you're lodging to your final destination..
In case you would like to book a collective taxi transfer, simply click on SEND INQUIRY, specifying starting address, destination, departure date and time and number of passengers; we'll reply shortly with an offer you can accept or refuse, with no cost at all.
*** SMS SERVICE ***
Once in Cuba, if you don't have access to this site or email and want to book a collective taxi service, simply text an sms to +53 5293 8261, we'll reply within a few hours.
Rate and timings may vary according to the turistic season.
Havana-Viñales: from $ 20 CUC per person
Havana-Playa Larga: from $ 30 CUC per person
Havana-Playa Giron: from $ 35 CUC per person
Havana-Varadero: from $ 25 CUC per person
Varadero-Havana: from $ 25 CUC per person
Varadero-Havana Airport: from $ 30 CUC per person
Havana-Cienfuegos: from $ 25 CUC per person
Cienfuegos-Trinidad: from $ 15 CUC per person
Cienfuegos-Havana airport: from $ 30 CUC per person
Cienfuegos-Varadero: from $ 30 CUC per person
Cienfuegos-Viñales: from $ 40 CUC per person
Havana-Trinidad: from $ 30 CUC per person
Trinidad-Havana Airport: from $ 35 CUC per person
Trinidad-Santa Clara: from $ 25 CUC per person
Trinidad-Playas del Este: from $ 35 CUC per person
Trinidad-Viñales: from $ 40 CUC per person
Viñales-Playa Larga: from $ 35 CUC per person
Viñales-Playa Giron: from $ 40 CUC per person
Viñales-Cienfuegos: from $ 35 CUC per person
Viñales-Trinidad: from $ 40 CUC per person
Trinidad-Varadero: from $ 30 CUC per person
Trinidad-Moron: from $ 30 CUC x person
Trinidad-Cayo Coco: from $ 30 CUC x person
Trinidad-Cayo Guillermo: from $ 35 CUC x person
Trinidad-Remedios-Cayo Santa Maria: from $ 30 CUC per person