Varadero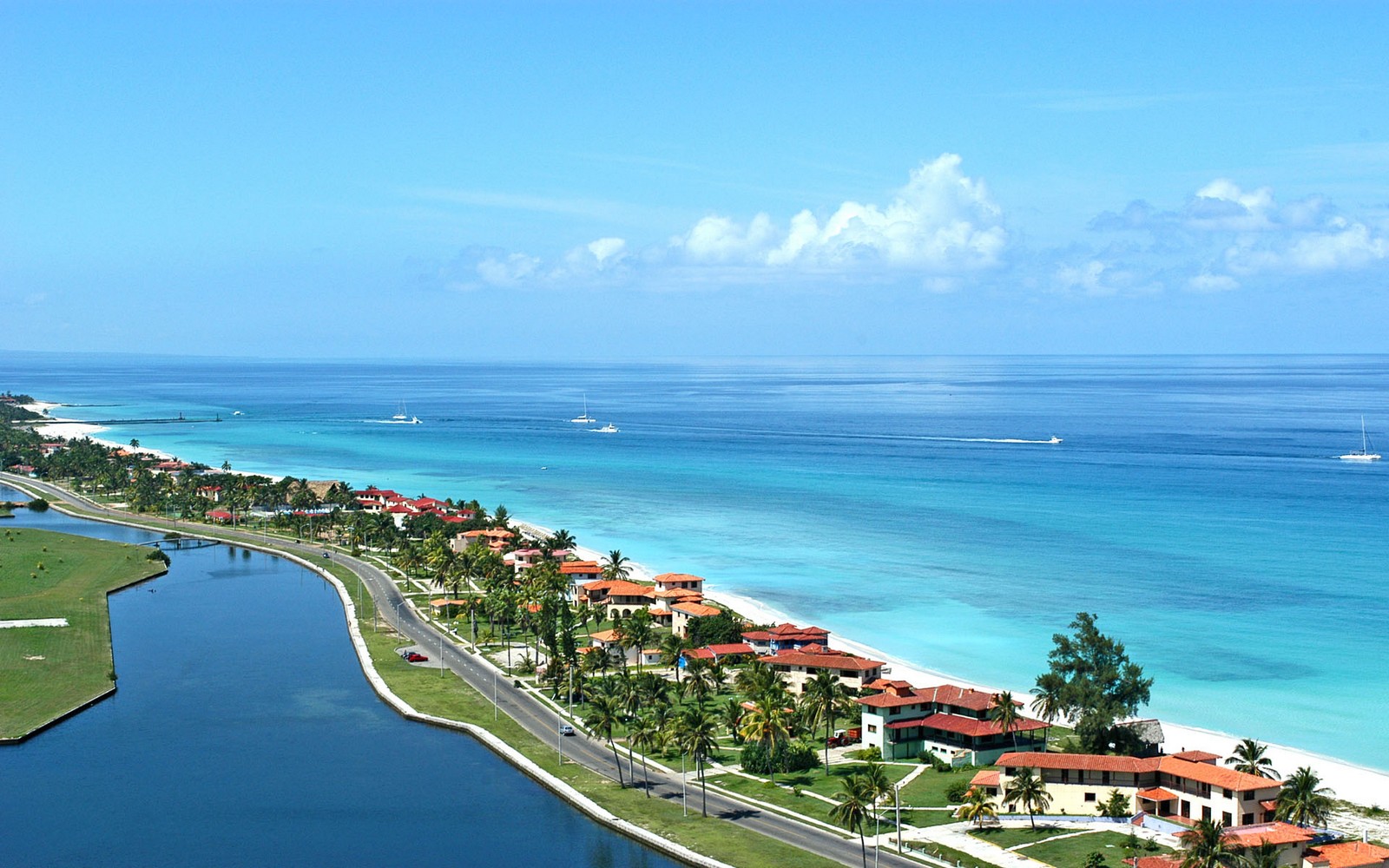 Varadero is a resort town in the province of Matanzas, Cuba, and one of the largest resort areas in the Caribbean.  It is best known as a tourist resort town, with more than 20 km of white sandy beaches. The first tourists visited Varadero as early as the 1870s, and for years it was considered an elite resort. In 1910 the annual rowing regatta was started; five years later the first hotel, named Varadero, which later was renamed as Club Nautico, was built. Tourism grew in the early 1930s as Irénée du Pont, an American millionaire, built his estate on the peninsula (now Maison Xanadu or DuPont House). Many famous and infamous people stayed in Varadero, for example: Al Capone.
After the Cuban Revolution in 1959, many mansions were expropriated from their rich owners. These mansions soon became museums.[citation needed] As a symbol of the new integrated tourism for Cubans and foreign visitors of all social classes, the Park of the 8000 Cubicles (Parque de las 8000 Taquillas) was built in 1960. Visitors could leave their belongings in the basement of the park, had access to sanitary installations and gastronomic services on the first floor, and could rent bathing articles and swimsuits. The surroundings of the park became the center of the city.
Between the 1960s and 1980s Varadero transformed itself into a cultural centre. During those years the central park (8000 Taquillas) (located between 44th and 46th Street) saw countless concerts, festivals and sporting events.
The 1990s brought the start of another hotel building campaign, mostly in the 4-star and 5-star segment. Many of the hotels are operated or co-owned by foreign businesses like Meliá, Barceló, TRYP, etc. (France's Club Med used to have a property but has since left Varadero.) As international tourism was opened up, the local population expanded with the arrival of people, some in key economic positions, from other parts of Cuba. As a consequence, Varadero has lost much of its social and cultural life and its traditions. The central park, the cinema and various cultural meeting places were neglected in favor of a hotel-centred all-inclusive-tourism and finally closed. The International Carnival, an initiative of Cubans and foreigners started in the 1980s, also ceased.
In addition to its most valued resource, the beach, Varadero has natural attractions such as caves and a chain of easily accessed virgin cays. There are also cultural, historical and environmental attractions in the vicinity, such as the cities of Matanzas and Cárdenas, the Zapata Peninsula and the resort of San Miguel de los Baños. Varadero, which is a free port, also possesses facilities for scuba diving, deep-sea fishing, yachting and other water sports.